WHO ARE HAND OF HELP?
Hand of Help is a non-profit organization that has been operating in the Middle East since 2007. They assist refugees, IDPs and displaced families to set up and live the lives they deserve. In today's world, no one should live in poverty, be hungry or be denied training for basic life skills.
Hands of Help changes lives
We are a small, registered NGO based in Iraq. Founder Jamal Liddawi works tirelessly with his dedicated teams to provide food, aid and training to refugees and Internally displaced persons (IDPs) who have left their home country in search of sanctuary.
Jamal and the team put themselves at risk, to meet with refugees, officials and aid workers to offer the support of Hand of Help. He spends time networking and building relationships with other NGOs, local government and the military to ensure mutual support for all refugees and IDPs, no matter what their situation is.
Hands of Help is totally committed to transforming the lives of refugees and IDPs offering them a practical solution for their future. Hand of Help mission is to " bring hope that changes communities".
I want to help change communities for the better. I am passionate about helping the poor, disadvantaged and people who have no voice. I myself was born in a Palestinian refugee camp in Jordan and knows how hard it is for kids and families to support themselves. I used to queue in school to get a cup of hot milk provided by United Nations. When I feed a child or help a family and see lives transformed it gives me great satisfaction and sense of purpose. My faith also compels me to help the poor."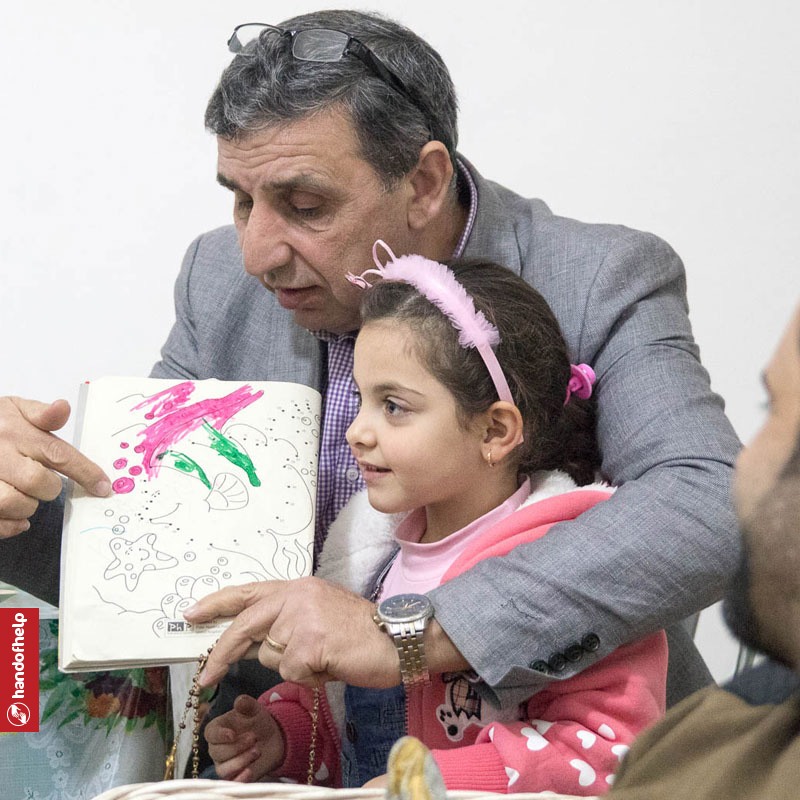 While aid in the form of food and shelter is essential to refugees, they also need to build a future – a secure future. We run training programmes and provide physical tools which enable refugees to study and gain certification to help them find employment and have a future.
Our Partners
Hands of Help works closely with churches and religious communities, including:
We have supplied bibles and religious material to many people, from refugees to soldiers, who find comfort in the readings. Find out more about our projects here link to project page
Support & Donate Today!
As Hand of Help grows we intend to expand our location in other refugee camps and offer more training programmes and a wide range of skills to give.
Contact Us
Donate
About Us
Hand of Help is a not-for-profit organization that assists Middle Eastern refugees and IDPs to set up and live the lives they deserve.
Our Courses
Men's hairdressing
Women's hairdressing
English
Music
Electronics
Sewing
Trauma
Basic computers